My love for these drumstick leaves is kind of insisting me to discover new ways of cooking with it. It is this curry and this rotti which I happen to make frequently but today it's not duplication. Instead drumstick leaves raita is an absolute comforting union of greens with yogurt. Till this point of time, it never came to my senses to use such a nutrient-rich greens with yogurt in order to end up with a healthy rice side dish. When the drumstick leaves are super abundant just few feet away from my home, this idea should have flashed my senses much earlier. What say?
Drumstick leaves raita is whole new world out there. Do you trust me? In taste-department you have to trust me because the way I photograph the awesome texture of my food, I just can't put it in your mouth to make you believe. I wish I could do it. That's the sad part of my food-blogging life.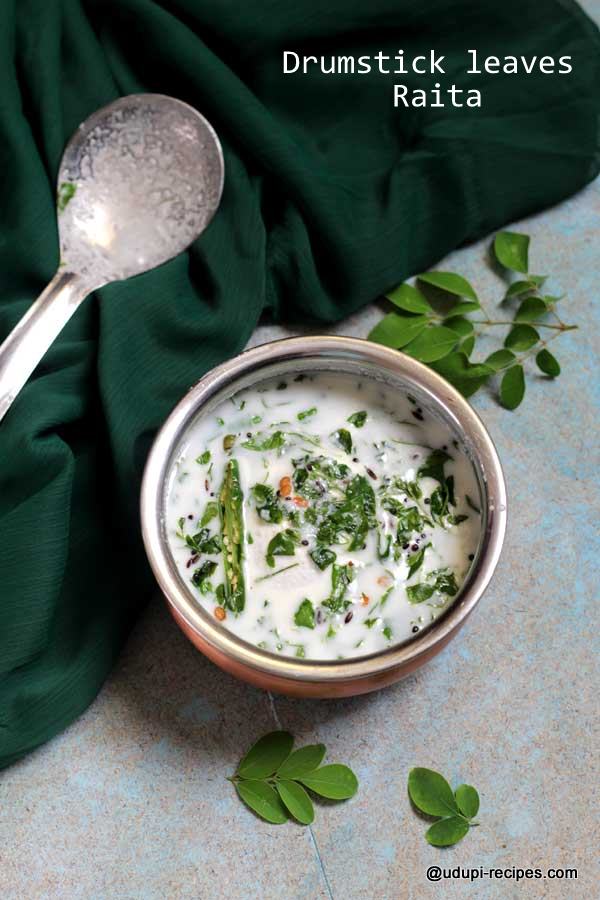 These protein rich drumstick leaves should be part of every one's meal I would say. Because you can not count on the benefits this REAL thing offers to you and your body. If you haven't used it before, Start now with this raita. Or if you do cook these pretty tiny leaves often, then don't ever miss this unique yogurt based comforting side dish.
Drumstick leaves raita is damn easy and quick. The tender leaves have been sauteed in seasoning which would approximately take 5 minutes or less. When this is resting for a while, coconut is ground to fine puree and everything gets combined with yogurt finally. The best part of this raita is kids who really get scared from spices would love, love and love it. And they additionally get the protein-boost which we mothers are looking for.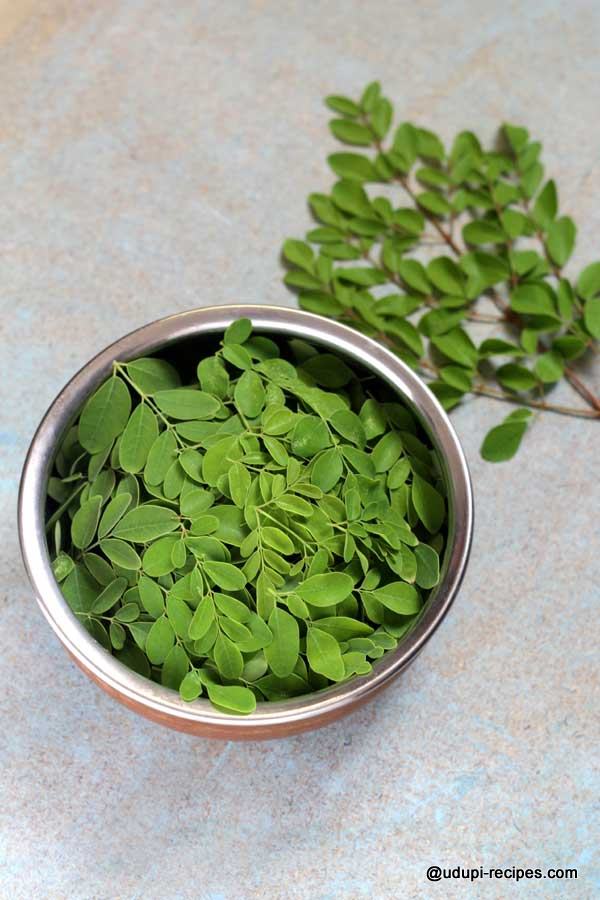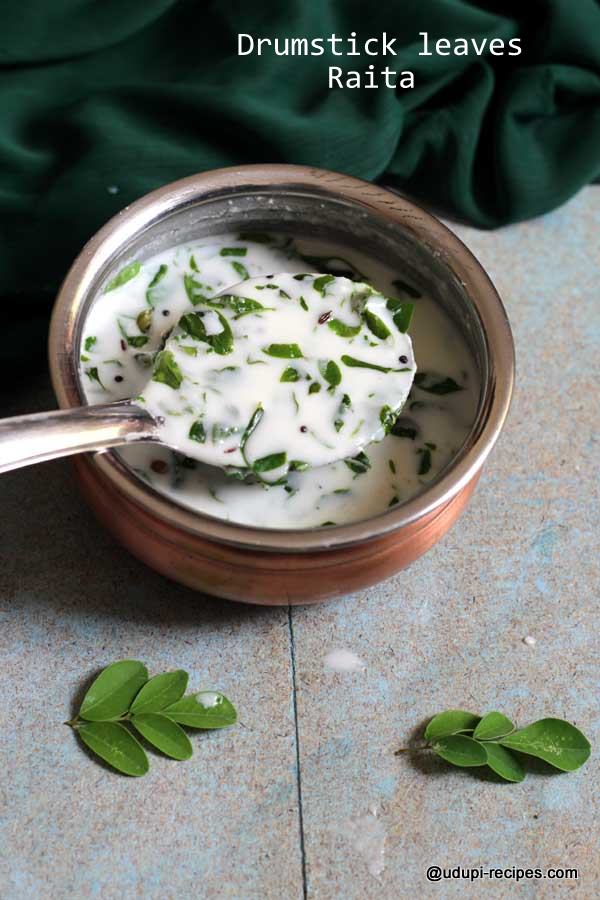 Drumstick Leaves Raita Recipe
Ingredients
Tender drumstick leaves- 1 cup
Yoghurt- 1/2 cup
Fresh grated coconut- 1/4 cup
Salt- 3/4 tsp
Green chillies- 2 nos.

Seasoning ingredients

Cooking oil- 2 tsp
Cumin seeds- 1 tsp
Mustard seeds- 1/2 tsp
Split black gram lentils- 1/2 tsp
Curry leaves- few
Instructions
Preparation

Chop the drumstick leaves finely discarding the stem. Keep it aside till use.

Method

Heat a pan and add oil, cumin seeds, lentils, mustard seeds and curry leaves. Saute for a second, when the mustard seeds sizzle add slit green chillies.
Continue sauteing for a while and then add drumstick leaves. These greens will wilt and shrink in few minutes. Switch it off and let it cool down.
Meanwhile grind the grated coconut with little water to fine puree and transfer it to a bowl.
Next add whisked yogurt, salt and sauteed drumstick leaves to the same bowl. Mix well.
Very soothing and healthy drumstick leaves raita is ready to serve.

Notes

Yogurt which has a hint of sourness is good for this raita. I recommend using it.
Let the raita be thick in consistency, so do not add much water.
You can adjust spice by using additinal green ochilly.
https://udupi-recipes.com/2016/12/drumstick-leaves-raita-recipe.html
All the content in this website are © Copyrighted to – Udupi-Recipes