I recently found a new, awesome and easy way of whipping up rice dumpling which keeps me super excited for long, because I have had some disasters while preparing the same in a traditional way. Do you remember the rice dumpling recipe?? It involves some prior preparations like soaking rice, grinding and sauteing which is some times tricky and needs kind of mastery in the process. Having said the truth of that authentic dumpling, now I am fascinated to share this, new rice rava dumpling that equally tastes good like its counterpart but damn easy in making. There is no chance that you'll get wrong with this. I bet.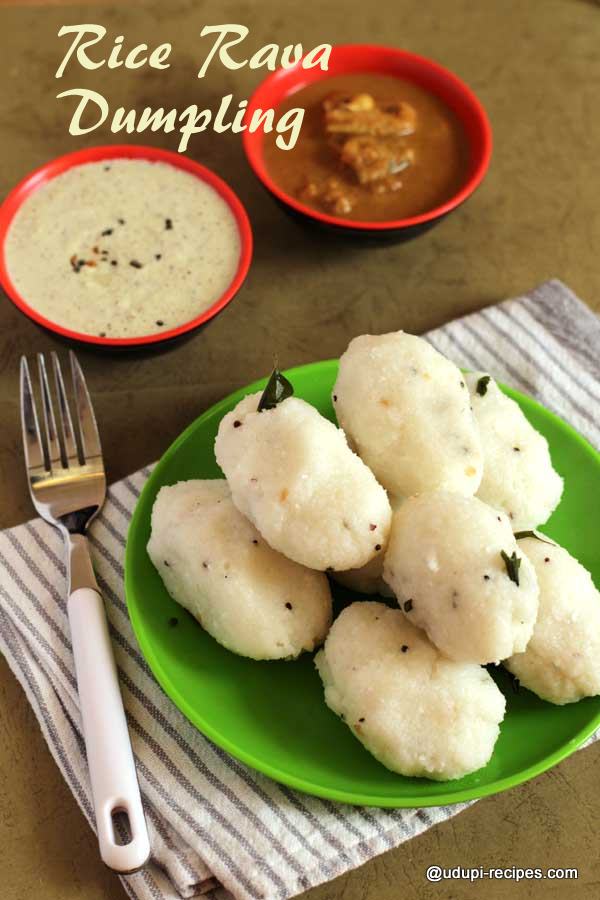 A secret ingredient RICE RAVA makes the recipe simpler, easier and no more trickier. It's so good that we find such genuine grocery  that the recipe calls for in our regular, everyday STORE itself. You don't have to search for this RICE RAVA in 'N' no. of stores. It's available right there the store next to you. I am like you and I also find it too hard to run around for a specific grocery that I look for.
The RICE RAVA itself has the granular texture which when steamed like a rice ball, gets the exact look and feel of authentic dumpling. Rice rava dumpling is soft, easily break-able and basically non-sticky. Steaming assures this breakfast a super healthy one as no oil is incorporated.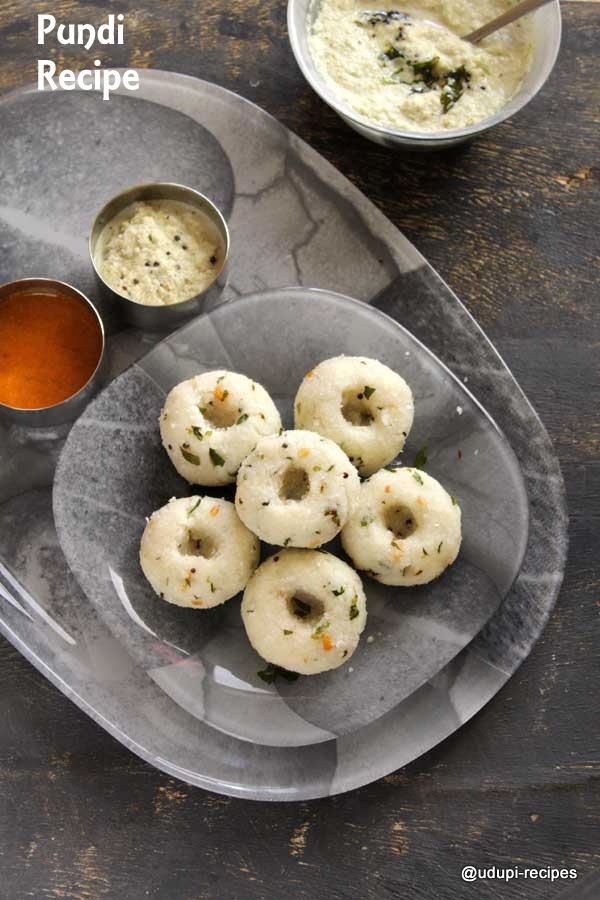 Watch video:
Rice Rava Dumpling | Akki Tari Kadubu Recipe
Ingredients
Rice rava (Akki tari)- 1 cup
Fresh grated coconut- 1/2 cup
Salt- 3/4 tsp

Seasoning ingredients

Cooking oil- 1 tsp
Mustard seeds- 1/2 tsp
Cumin seeds - 1/2 tsp
Split black gram lentils- 1/2 tsp
Chickpea lentils - 1/2 tsp
Curry leaves- Few
Instructions
Method

Heat a pan adding oil, mustard seeds, split black gram lentils. cumin, chickpea lentils and curry leaves. Let the mustard seeds splutter and add 2 cups of water to the pan. As it boils add salt and grated coconut.
Next include rice rava with one hand stirring the pan constantly. This will avoid lump formation. As rice rava gets cooked and comes together like a mass, switch off the flame.
When the rice rava mix is still warm, pinch a portion of dough and make oval shaped ball out of it. You can even make ball with small dent at the center. Repeat the process and arrange these dumpling balls in idli stand. Steam cook them in pressure cooker or steamer for about 15 minutes.
Easy and healthy rice rava dumplings are ready to serve as breakfast. Serve it with any chutney and sambar.

Notes

Adding seasoning is optional, you can skip it and boil water with only coconut.
Adding coconut in generous quantity always enhances the taste of dumpling.
Pair these rice rava dumplings with some spicy chutney and sambar for nice taste.
You can use either steamer or pressure cooker to steam the dumplings.
Rice rava to water ratio is 1:2
https://udupi-recipes.com/2016/03/rice-rava-dumpling-akki-tari-kadubu-recipe.html
All the content in this website are © Copyrighted to – Udupi-Recipes