This magical potion of summer joy i.e muskmelon juice has everything in it. If you are looking for a beverage with smooth texture, juicy sweetness and refreshing flavor, that glory is right here. A transparent glass full of intense orange colored muskmelon juice is an absolute bliss of SUMMER. Because it is this season that teaches you the importance of keeping yourself hydrated. After sipping in this juice goodness, if you feel like a baby unicorn jumping through crystal clear waterfall then we are twins for this summer.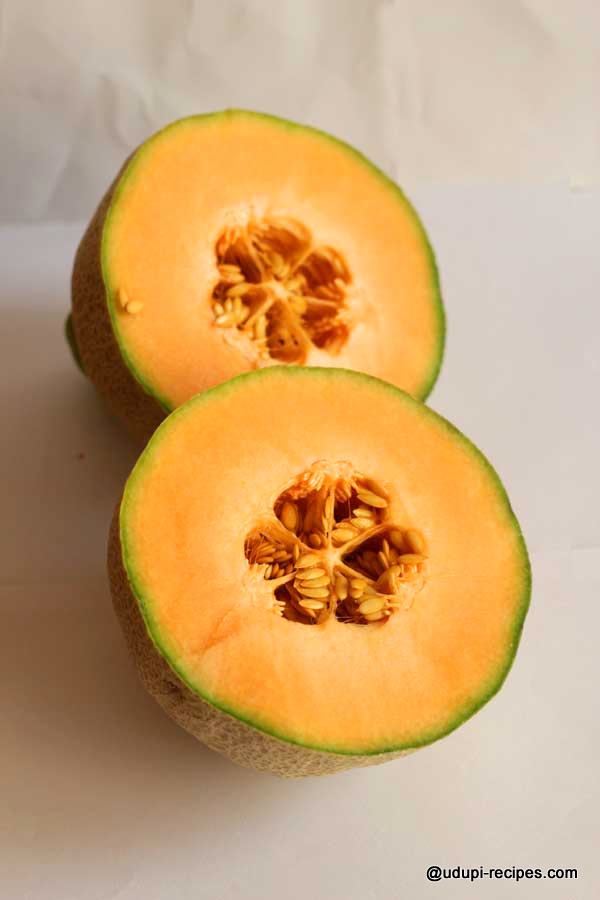 FEW TIPS TO GET GOING #TRENDSETTERS
Before you get going with the procedure, below points may help you out.
Whenever you buy a muskmelon for this purpose, cut it up in chunks and store the chunks in bags in the freezer. 2 Cup portions work nicely – that's enough for two large glass of juice. That way you don't have to go trying to break apart huge block of muskmelon whenever the juice craving hits. Sounds practical isn't it? Cool.
You can go beyond innovative to make the juice scrumptious. Like if you have some mint leaves, throw them in. Or if you like bit of spice in your juice, then toss in some pepper powder. You can put your imagination hat ON to make the juice power packed and hydrating.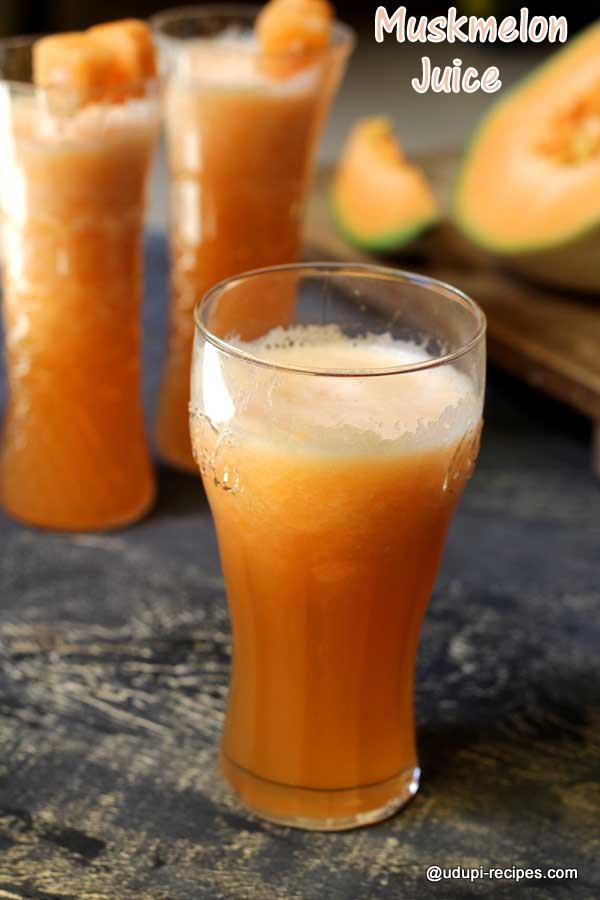 STAY HYDRATED AND STAY COOL #TRENDSETTER
I feel so much gratitude towards nature for feeding us with such wonderful fruits like muskmelon. Because it is with such fruits and juices we can bear the heat from SUN. Major summer fruits of nature like muskmelon or watermelon or mango have 90% water content with abundant minerals that makes human life sustaining. What we all have to do is just simply blend any summer fruit with some sweetener and indulge ourselves in that juice goodness. This is what I am making through out SUMMER to keep myself hydrated and cool.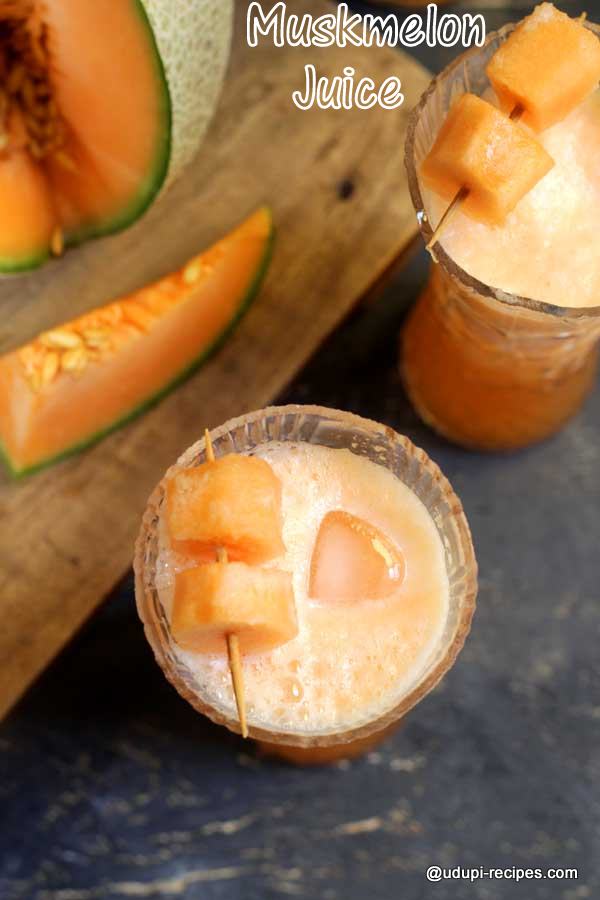 Muskmelon Juice Recipe #Trendsetter
Ingredients
Muskmelon- Half
Sugar- 2 tsp
Lemon- Half
Water- As required
Instructions
Method

Scoop the seeds out from muskmelon and discard them. Similarly scoop the pulp and put it in blender/mixer.
Add sugar, squeeze lemon and blend together finely. Add some water and grind once again to get the juice of required consistency.
Hydrating and refrshing muskmelon juice is ready to sip.

Notes

Depending on the sweetness of melon you can plus or minus the sugar.
Tang of lemon always enhances the taste of any juice, so I have added it. You can skip it according to your preferences.
https://udupi-recipes.com/2017/04/muskmelon-juice-recipe-trendsetter.html
All the content in this website are © Copyrighted to – Udupi-Recipes