2015 summer has started with sun dried potato chips which is now followed by these tiny, crispy, long lasting and good looking rice flakes' fryums. This one surely deserves the badge of simplest and easiest fryums ever among the ones made so far. I didn't even spend more than half an hour to whip up the fryum dough and it was not so hard also to press in to tiny murukkus. I am glad that I attempted these crispy and crunchy sides to get along with rice-rasam combo. Because I am pretty good in eating => rice-rasam-fryum, an exceptionally comforting, soothing and delightful way of  satisfying my hungry self.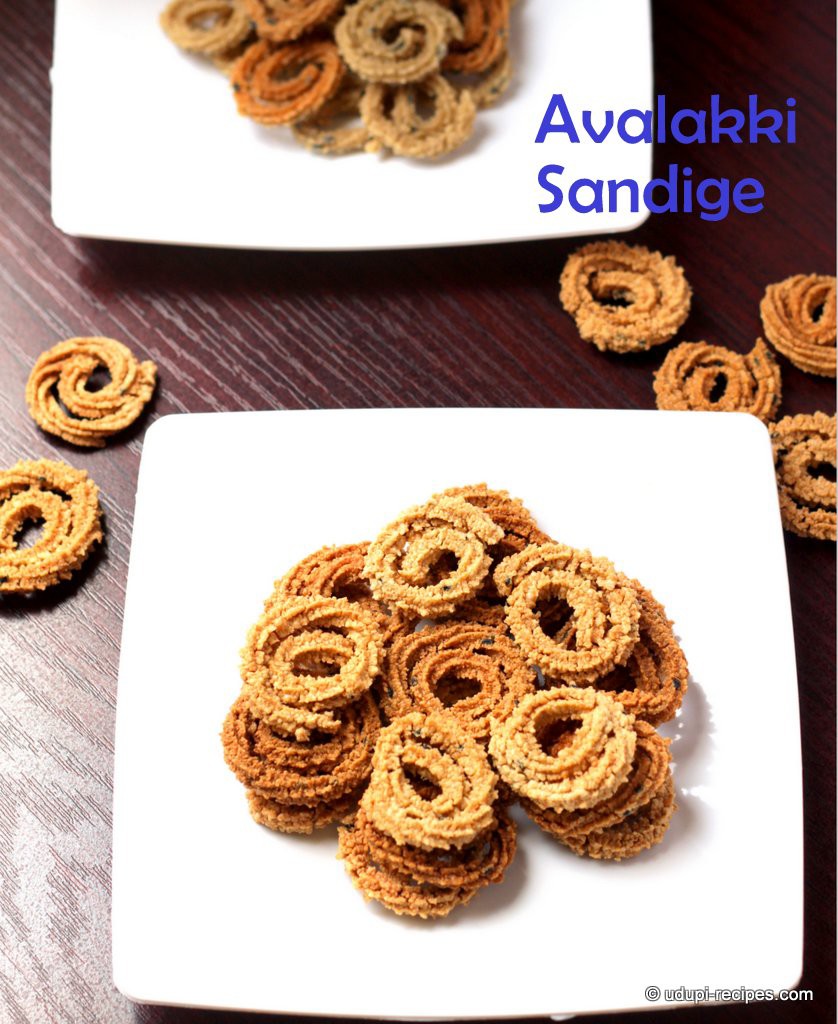 My first batch of rice flakes fryum has already been cleared off from the storage box. The fryums which mean to be reserved for a year ahead has been emptied halfway when it was in drying stage. Friends, believe me or not I had to hide these wonderful rice flakes fryums' from my kids for the sake of photographing :).  Kids loved snacking these not so spicy, crispy fryums like the REAL murukku. They claimed it's wonderful bite to snack on every now and then.  So when the SUN is still hot on your terrace or balcony, do try these fryums and surprise your family.
Rice flakes fryums – after 3 days of sun drying look cute,  just as below.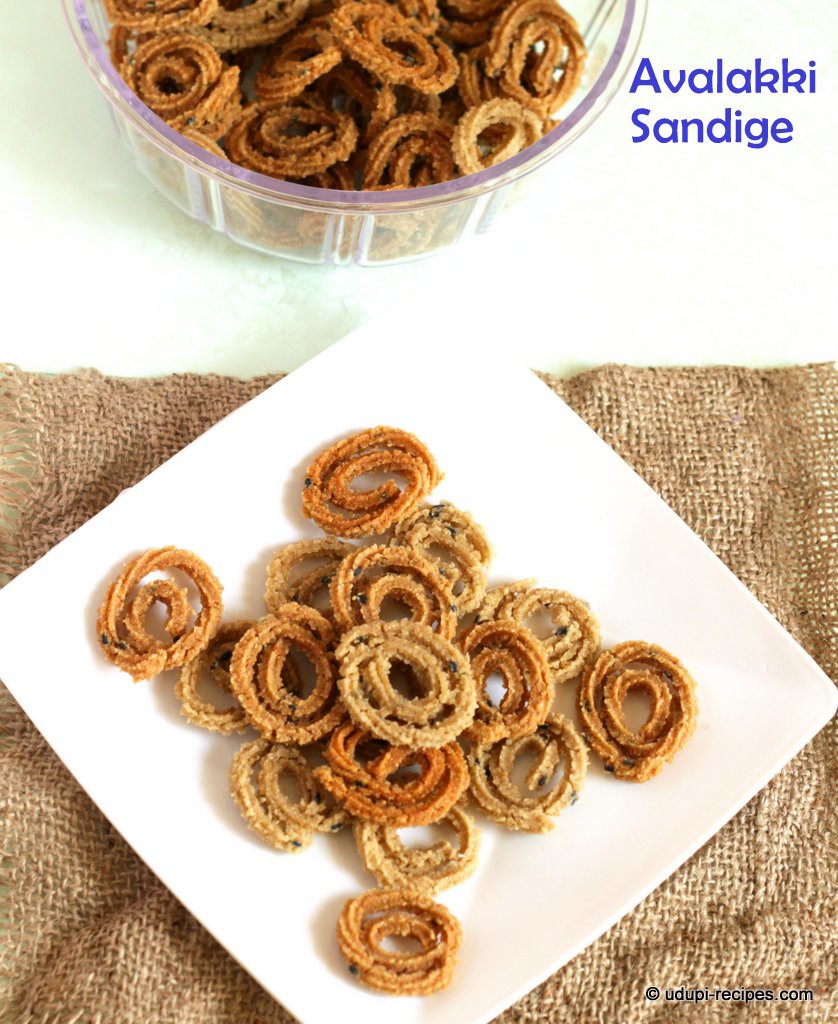 Avalakki Sandige | Rice Flakes Fryum
Ingredients
Thin rice flakes- 3 cups
Split black gram lentil (urad dal) - 1/2 cup
Salt- 1 to 1.5 tsp
Turmeric powder- 1/2 tsp
Cumin seeds- 1 tsp
Black sesame seeds- 1 tsp
Red chilly powder- 1 tsp
Instructions
Method

In a wide wok add split black gram lentils and roast them in medium heat till the lentils turn little brown and aromatic. Switch off the flame. Let them cool.
Add the roasted black gram lentils and cumin seeds in to a mixer and powder it finely.
Take the thin rice flakes in wide bowl and pour around 1.5 cups of water. The rice flakes turn mushy in 5 minutes. Include roasted lentil powder, salt, sesame seeds and turmeric powder. Combine everything together and form a thick dough.
I made two portions out of this dough and added a tsp of red chilly powder to one portion in order to make the fryum bit spicy. Now take a murukku press and fill it with dough prepared. Press very small murukkus on white cotton cloth. Continue this process with rest of the dough.
Sun dry these murukku fryums at least for 3 days or till they are fully dry and light. Store them in air tight container and fry them in hot oil as and when you would like to snack them on.
Easiest rice flakes fryum is ready that goes well with rice-rasam combo.

Notes

Do not add too much water to rice flakes which would make the dough thin and you cannot press it in to murukku.
You can replace murukku press with others like kara sev press or ribbon pakoda press.
You can skip adding sesame seeds if you like. I have included them to enhance the look of fryum
To make the fryums more spicy, try adding green chilly paste to the dough.
Sun drying the aval fryums till they are completely dry is mandatory to increase the shelf life.
Properly dried fryums can last for a year if stored in air tight container.
https://udupi-recipes.com/2015/04/avalakki-sandige-rice-flakes-fryum.html
All the content in this website are © Copyrighted to – Udupi-Recipes