I had no idea, no plan of reviewing any product till I received a mail from Social Media Manager of Eastern Condiments to review their new ethnic range of products.  I readily accepted the offer as it would be a diversion from my usual recipe post and I hope you guys too would find it interesting to read. It's been almost a month since I gave all the particulars to Eastern Condiments in order to door deliver the products and just a week days ago I received a parcel containing one pack each of
Eastern Bisi bele Bhath Mix
Eastern Vangi Bhath Mix
Eastern Puliyogare Masala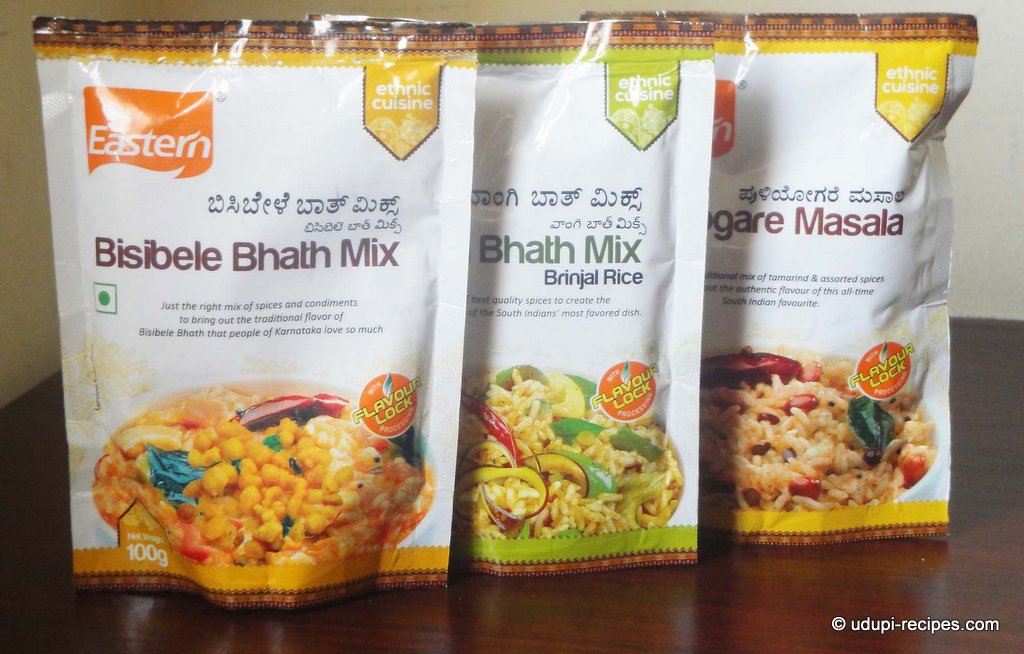 As you all know I prefer homemade powders while making such one pot meal rather than store bought ones.  I do stock homemade masala powders with me to whip up such quick meal. But this was a chance to taste Eastern masala powder, something different from normal.  Store bought masala would come very handy in certain circumstances like you don't have time or energy or patience to roast and powder the spices. All the above three Eastern products have well explained recipe on the package which is easy and simple to follow.
Eastern Bisi bele Bhath Mix – Today I prepared bisi bele bath using Eastern bisi bele bhath mix and paired it with cucumber raita. Bisi bele bhath tasted good with all the spice flavors conserved. As I cooked this one pot meal, the aroma from masala powder wafted around but I found the absence of appealing color which would make one drool over the bhath.
Rating:☆☆☆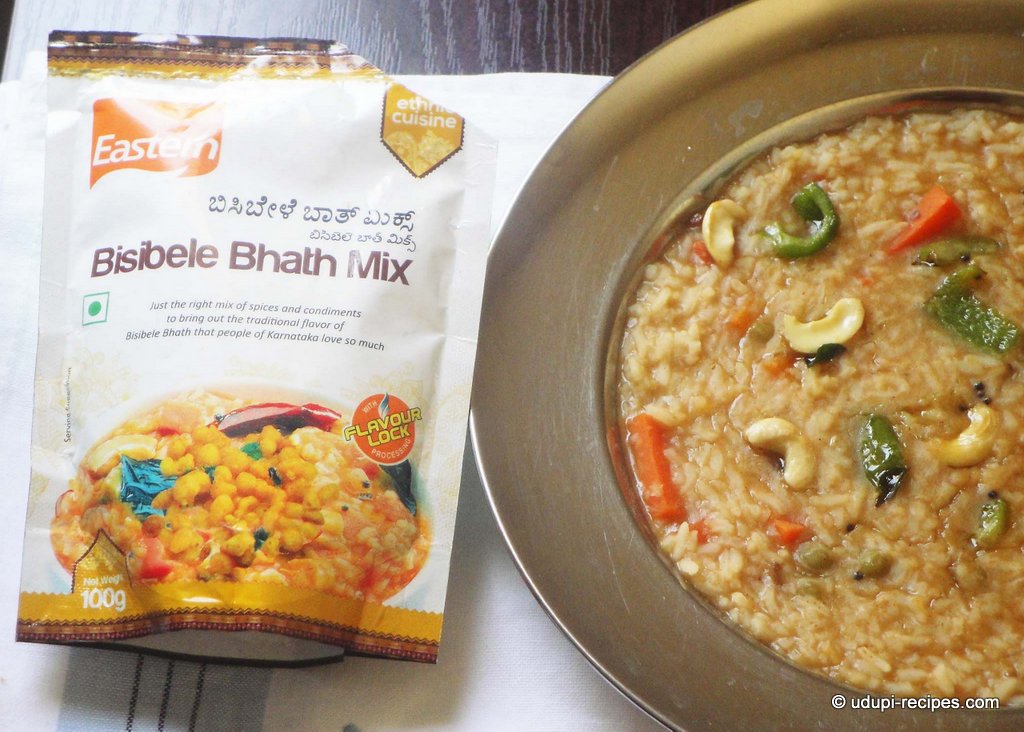 Eastern Pulioyogare Masala– The next masala on trial was Pulioyogare, which received thumbs up from all my family members.  This tamarind rice was big hit at the lunch table including my daughter who is very sharp in her taste sense rated it giving 4 stars though she had to drink water in between to bear the burning spiciness. I could vividly notice the prominent flavors of sesame seeds and coriander in the masala which was fabulous all in all.
Rating:☆☆☆☆☆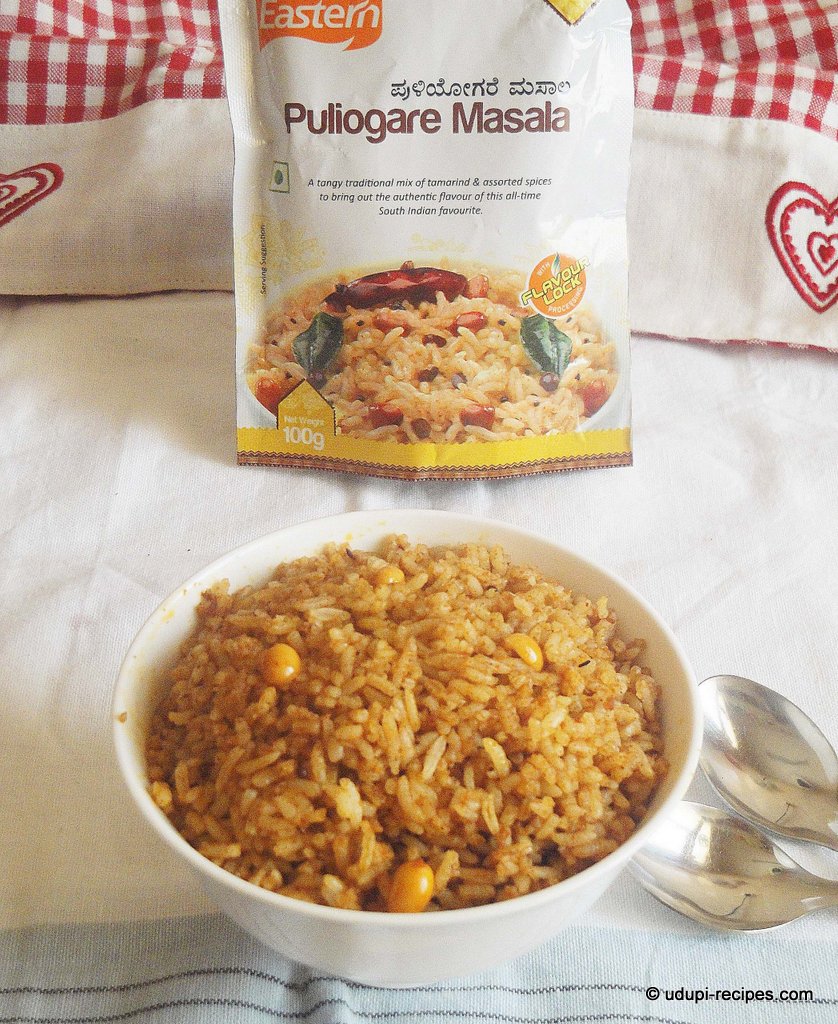 Eastern Vangi Bhath Mix – Vangi Bhath was the last meal I made using Eastern Vangi Bhath Mix. Though Brinjal was the mandatory vegetable used to make Vangi Bhath, I had none. So I prepared capsicum vangi bhath adding cashews in generous quantity.  The bhath was delicious and wholesome with aromatic cinnamon and cloves being evident.
Rating:☆☆☆☆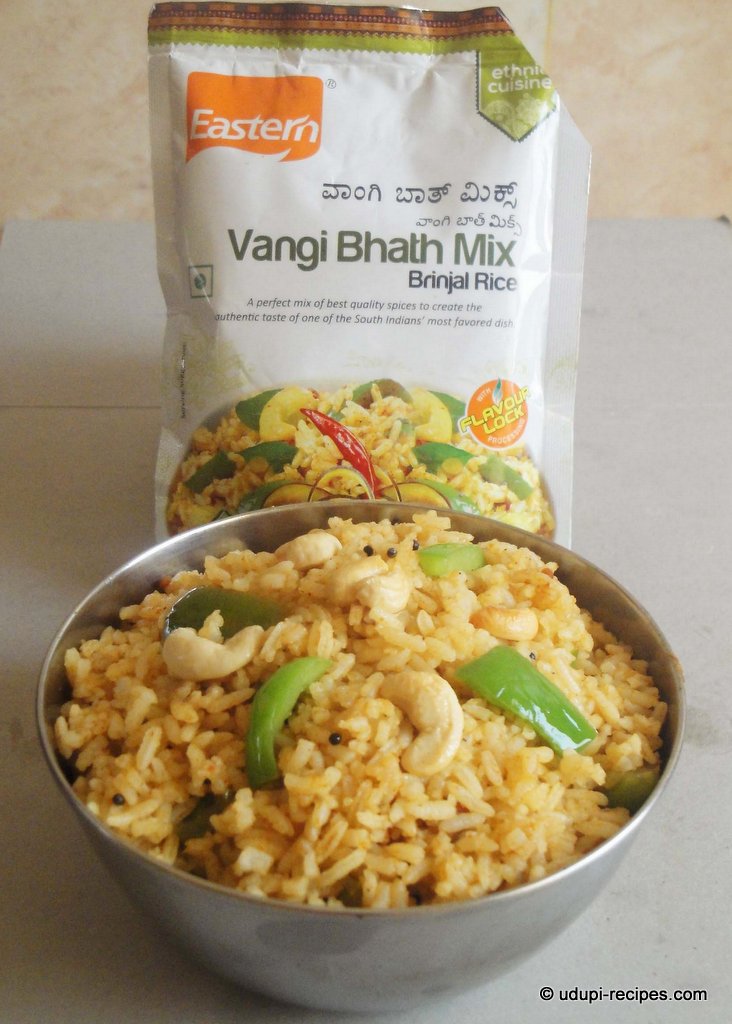 Overall the three ethnic products from Eastern Condiments made a week of appetizing full meals and we all enjoyed them to the core. I would recommend you too to try your hands on these Eastern products.
Disclaimer: This is an unpaid review and my review totally depends on my taste and preferences.